UK International Underwater Kinetics 2AAA eLED Penlight S - now on sale and available from OpticsPlanet online store. OpticsPlanet is an Authorized Internet Dealer for UK International Underwater Kinetics Dive, Industrial, Fire & Safety Lights.
UK 2AAA eLED Penlight S - This unique penlight features a high intensity long lasting white LED lamp and a handy click switch on rear of the case.
The most unique feature of this light is the type of beam it projects. Rather than producing a bright center spot which fades quickly to dark, the eLED Penlight S projects a soft edged disk of even illumination. This is made possible by a compound lens optical system designed specially for the UK 2AAA eLED series of lights. From a distance of 24 inches the beam is about 6-7 inch in diameter or about 16 degrees. This type of illumination is very useful when trying to read a map or view a work area up close. Out of the shirt pocket or tool box, the UK 2AAA Penlight S is ideal for close-up inspections, night-time repairs, or navigating in the dark.
Specifications for UK 2AAA eLED Penlight S:
UK 2AAA eLED Penlight S
BRIGHTNESS:
4 Lumens
LAMP:
High brightness white LED
BURN TIME:
14-15 (Alkaline) Hours; 10-11 (Lithium) Hours
BATTERIES:
2 AAA Alkaline/LR03; 2 AAA Lithium/L92
SIZE:
5.1 L x 0.75 W x 0.8 D inches
WEIGHT:
1.5 oz (Alkaline); 1.2 oz (Lithium)
Features of UK 2AAA eLED Penlight S:
High brightness white LED
15 Hours of high brigntness illumination before fading to a low level glow.
Protective rubber lens cover and glare reducer
Rubber covered click ON and OFF or momentary switch
Electrically non-conductive case
Waterproof O-ring seal
Molded pocket clip
Tough LEXAN™ plastic construction
Waterproof to 1 meter
Full line of UK is on sale in our online store. For our complete selection of UK lights please visit our UK Dive, Industrial, Fire & Safety Lights section.
---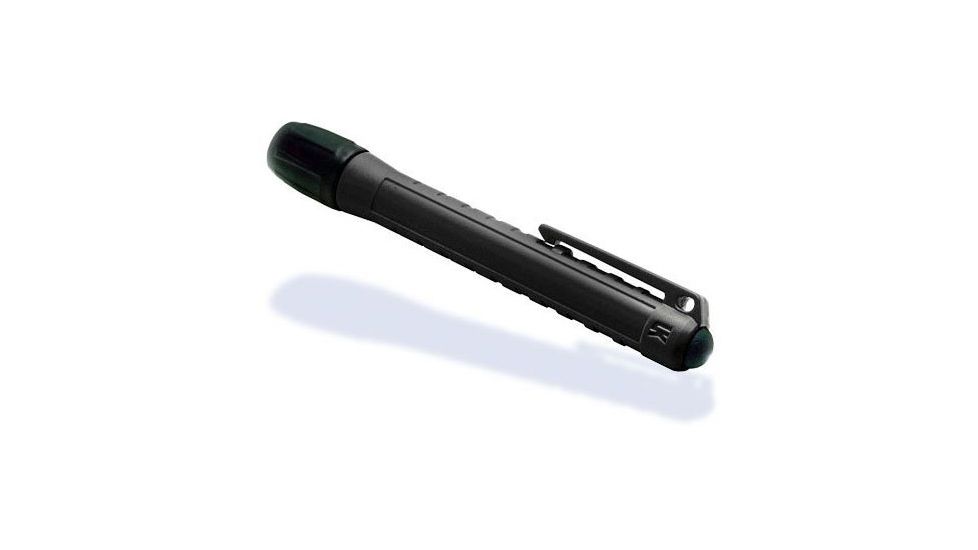 UK International Underwater Kinetics 2AAA eLED Penlight S
RATING
93.5 /100
Design

Excellent

Performance

Excellent

Value for money

Excellent

Feature

Excellent