Lyman Power Deburring Tool Kit 7777758 on sale and available from our online store. OpticsPlanet, Inc is an Authorized US Distributor for Lyman Gunsmith and Reloading Equipment.
Makes case prep fast and easy!
Now reloaders can perform all the important case prep functions faster and more efficiently than ever before with Lyman's all new Power Deburring Kit. High torque rechargeable power driver turns at the perfect speed for performing inside and outside deburring operations in seconds. Set includes all the essential case prep accessories, including large and small primer pocket reamers and cleaners, case neck brushes, and inside/outside deburring tools. With the hex adapters (included), accessories simply pop in and out of the driver, (no threading or chucking required). Set also includes standard and Phillips driver bits. Take the drudgery out of your case preparation with this one amazing set. 115V
WEIGHT: 1.6 lb
Download related documents for Lyman Power Deburring Tool Kit 7777758:
We offer complete line of Lyman Gunsmith and Reloading Equipment. For our complete selection of products by Lyman on sale please visit our Lyman page. For more Gunsmith and Reloading Equipment please visit our Gunsmith and Reloading Equipment store section.
---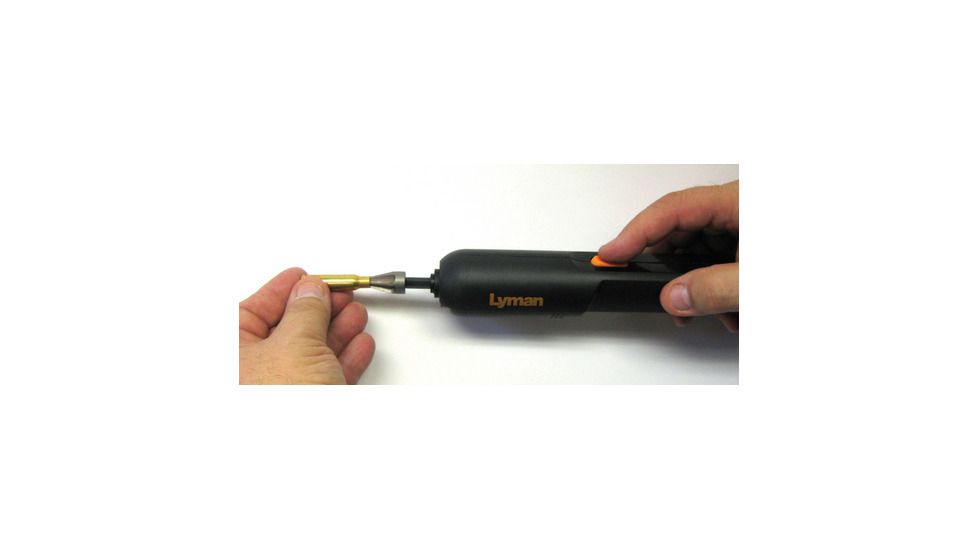 Lyman Power Deburring Tool Kit 7777758
RATING
90 /100
Design

Excellent

Performance

Excellent

Value for money

Excellent

Feature

Excellent