TZ Case Toughmate-Archery Alumitech Single Bow Case with Wheels 47x18x5.5 belongs to Toughmate-Archery Series. With double wall aluminum frame construction, rugged alumitech side panels and a continuous piano hinge, these heavy-duty bow cases from TZ Case are designed to serve and protect your equipment during transport. This T.Z Case Bow Case roll smoothly on inline skate wheels! T.Z.Case Bow Cases from Toughmate-Archery Series features three layer high density foam. The alumitech side panels of gun cases from TZ Case are resistant to nicks and scratches, also they are laminated to 7MM ply board with continuous piano hinges. TZ Case Toughmate - Archery cases are assembled by hand. The shell of those bow cases is made with rugged materials on all sides for maximum strength. The cases from TZ Case feature anti-slip handles. TZ Case Bow Cases designed to keep dust and dirt away. The weather resistant seal of these cases keeps moisture out. All gun cases from TZ Case meet airline requirements for firearm transport.
Our store carries another bow cases from Toughmate-Archery Series, such as TZ Case Toughmate - Archery Alumitech Silver Bow Case 47x18x7.25 in. We also offer archery bow cases by TZ Case from different series, such as TZ Case Ironite-Archery Alumitech Double Mid Size Bow Case with Wheels 47x18x7.25, T.Z.Case Ironite Archery Alumitech 41x18x5.5 Single Mid Size Bow Case with Wheels and other.
Whether you need a case for your favorite firearm or you need a waterproof case to protect your equipment and valuables, TZ Case has the perfect case for your next outdoor adventure.
Specifications for T.Z. Case Toughmate-Archery Alumitech Single Bow Case with Wheels 47x18x5.5:
Type: 
  Bow Case
Color: 
  Silver
Dimensions: 
  47"x 18"x 5.5"
Material: 
  Aluminum
Finish: 
  Weather resistant aluminum
Features of TZ Case Toughmate-Archery Alumitech Single Bow Case with Wheels 47x18x5.5:
Double wall aluminum frame construction
Rigid powder coated frame to add color and durability
A seal to resist dust, moisture, lubricants and corrosion
Three layer high density foam
Anti-slip grip
Patented hidden hinge
Inline skate wheels
Silver Stripe finish
Package Contents:
TZ Case Toughmate-Archery Alumitech Single Bow Case with Wheels 47x18x5.5, Silver, TMSB47SS
---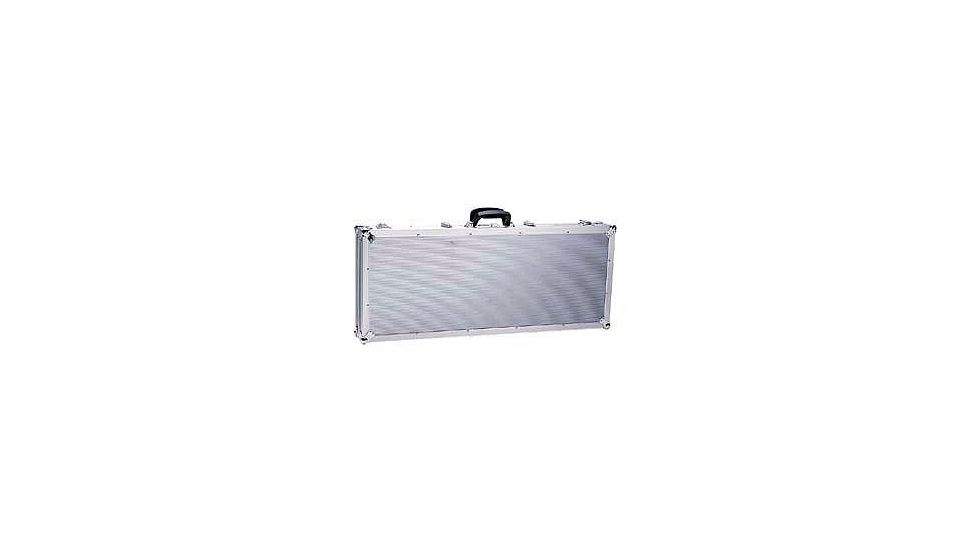 TZ Case Toughmate-Archery Alumitech Single Bow Case with Wheels 47x18x5.5, Silver, TMSB47SS
RATING
92.5 /100
Design

Excellent

Performance

Excellent

Value for money

Excellent

Feature

Excellent