L-3 Warrior Systems, Insight Operations, a powerhouse supplier of multipurpose tactical lighting equipment, presents the Insight Technology HX 150 Arcturus Tactical Flashlights Black HH2-LKP10-QD01. This Rechargeable Flashlight packs a lot of power with an output of 150 lumens. The HX150 Arcturus is small, lightweight and weapon mountable flashlight with excellent lighting capability and a durable casing. The H2X Arcturus has 3 modes: Constant, Momentary, Strobe, Dimming and S.O.S and uses CR 123 lithium-ion batteries. Insight Technology Flashlights are supplied to U.S. Special Operations Forces, so there is absolutely no sacrifice in build quality or light integrity.
The 3 Insight Technology offers the following Arcturus Flashlights:
HH2-LKP10-QD01: Insight Technology Arcturus, Tactical Flashlight HX 150R, Rechargeable
Insight Technology Flash Lights are a great addition to your military gear or police equipment. The portability of the HX 150 Arcturus, along with tri-mode features make it great for hiking, camping or backpacking as well. A high quality flashlight is an essential part of any collection of outdoor equipment. If you are looking for a powerful, yet portable LED Flashlight, the H2X Arcturus is a superb option.
---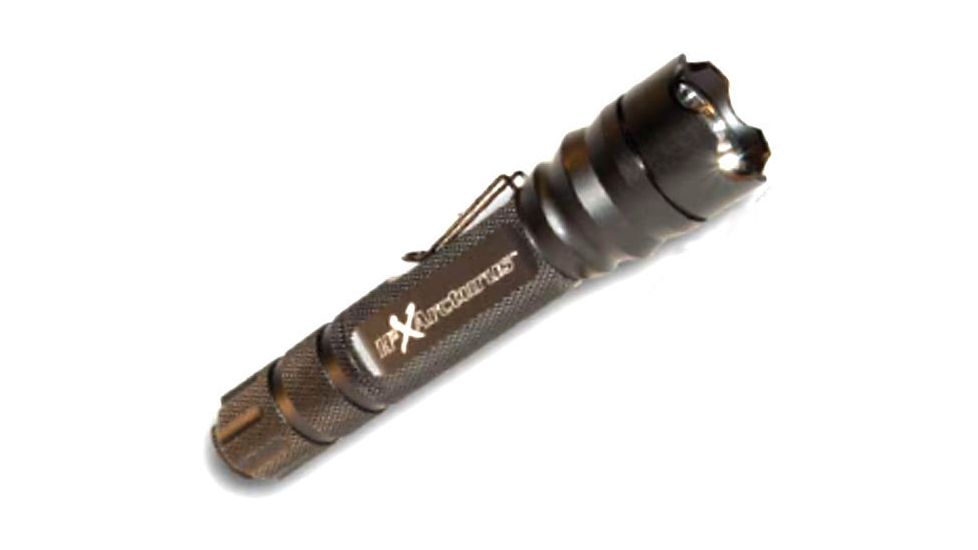 Insight Technology HX 150 Arcturus Tactical Flashlights Black HH2-LKP10-QD01
RATING
88 /100
Design

Excellent

Performance

Excellent

Value for money

Excellent

Feature

Excellent
Specifications for Insight Technology HX-150Arcturus Tactical LED Flashlight:
Light Source: 
 Shockproof High Intensity LED
Run Time: 
 2 Hours on High / 300 Hours on Low
Waterproof: 
 At 5 Meters/15 Feet
Dimensions: 
 1.3 inch Head, 1 inch Body x 5.9 inches Long
Weight: 
 6.5 oz. w/Battery
LED Output: 
 150 Lumens
Lithium Battery Power: 
 Rechargeable Li-ion 3.7v
Features of Insight Technology Arcturus Tactical LED Flashlight:
Multiple Modes: Constant, Strobe and Dimming
Digitally Managed Circuit to Control Output Power and Heat
Hard-Coat Anodized Aluminum Construction
Weapon Mountable
Limited Lifetime Warranty
---
---