Mag instrument Flashlights - now available from our online store. We are an Authorized Internet Dealer for Mag instrument Flashlights
Without question, Mag Charger Flashlight is an ultimate lighting tool. Refined and enhanced over many years of dedicated service, the Mag Charger Rechargeable Flashlight System is chosen by professionals worldwide.
NOTE: Does NOT include charger
---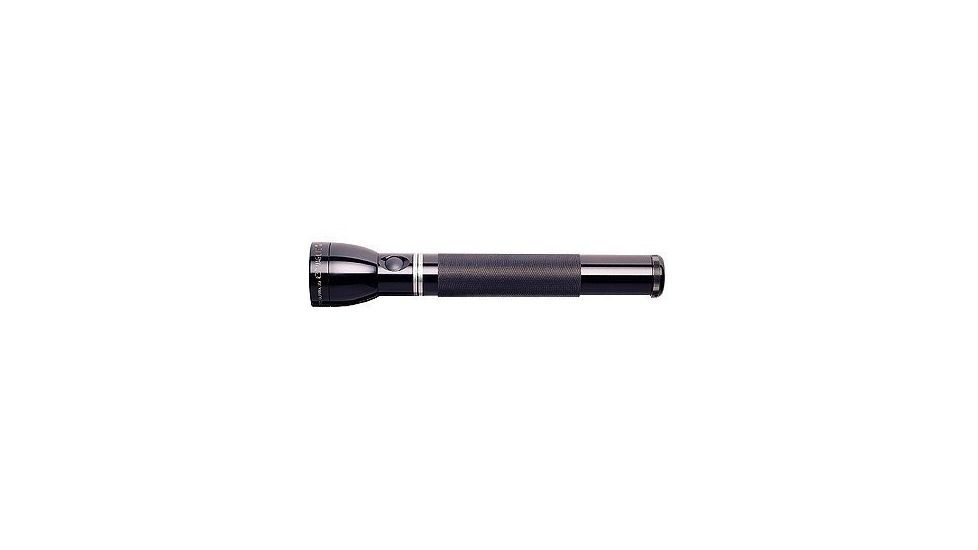 MagLite Mag Charger Flashlight
RATING
94.75 /100
Design

Excellent

Performance

Excellent

Value for money

Excellent

Feature

Excellent
Specifications of MagLite Rechargeable Flashlight:
| | |
| --- | --- |
| Length: | 12-16/32'' (319.79 mm) |
| Barrel Diameter: | 1-9/16" (39.67 mm) |
| Head Diameter: | 2-5/16" (58.72 mm) |
| Weight with Batteries: | 32 oz. (907.18 g) |
| Peak Beam Candlepower: | Up to 51, 700 PBC |
| Battery Life Continuous On Time: | Up to 2 Hours |
| Battery required: | Mag Charger Rechargeable NiCad Battery pack (ARXX235) |
Features of Mag MagLite Rechargeable Flashlight System:
Easily replaced high-intensity halogen lamp
1/4 turn, cam action focus, spot-to-flood
Self-cleaning rotary switch, 3 position, On, Off, and Signal(Manual, Momentary On-Off)
Solid-state electronics
Aluminum contact rings allow charging in any position.
Up to 1000 hrs. of battery life (approximately equal to 200 long life batteries).
Highly polished, scientifically designed, metallic reflector, withstands extreme temperatures
High quality tempered glass lens.
Durable extra hard anodized finish
Limited Lifetime Warranty in the Western Hemisphere and Japan; Ten-Year Limited Warranty Elsewhere.
Individually serial numbered
All Mag flashlights are designed, patented and manufactured in the U.S.A. May contain some imported components.
Permanently stamped serial number for registration and identification
O-ring sealed throughout
High intensity halogen lamp (50-hour rating)
51,700 Peak Beam Candlepower*
5-Cell (1/2-D) Nickel-Cadmium battery pack. Rechargeable up to 1000 times
Highly polished metallic reflector withstands extreme temperatures & delivers superior optics
Adjustable light beam (Spot to Flood)
Recessed, pushbutton, self-cleaning, 3-position switch
Rugged, machined aluminum construction with knurled design
Anodized inside and out for improved corrosion resistance
Water and shock resistant
Candlepower and battery on-time can vary due to manufacturing variations in lamps and batteries. (PBC) Peak Beam Candlepower. Lamp life may vary.
The distinctive shapes, styles and overall appearances of all Mag flashlights, and the circumferential inscriptions extending around the heads of all Mag flashlights are trademarks of Mag Instrument, Inc. The circumferential inscription on the head of every flashlight signifies that it is an original Mag flashlight and part of the Mag family of flashlights. U.S. Trademark Registrations for the shape, style and overall appearance trademarks of Mag flashlights and for circumferential inscription trademarks of Mag flashlights include Nos. 1,808,998; 2,074,795; 2,687,693; 2,745,460; 2,765,978 and 2,765,979.
---
---