The world has never seen a crossbow like the Ravin R15 Compact Crossbow! Ravin creates Crossbows that are boldly different than their competitors with sleek designs and axle-to-axle measurements as low as 6 inches at full draw. The Ravin R15 Helicoil Crossbow provides unmatched power, accuracy and speeds of up to 425 feet per second. Take your shot at the Ravin Lightweight R15 Crossbow today.
---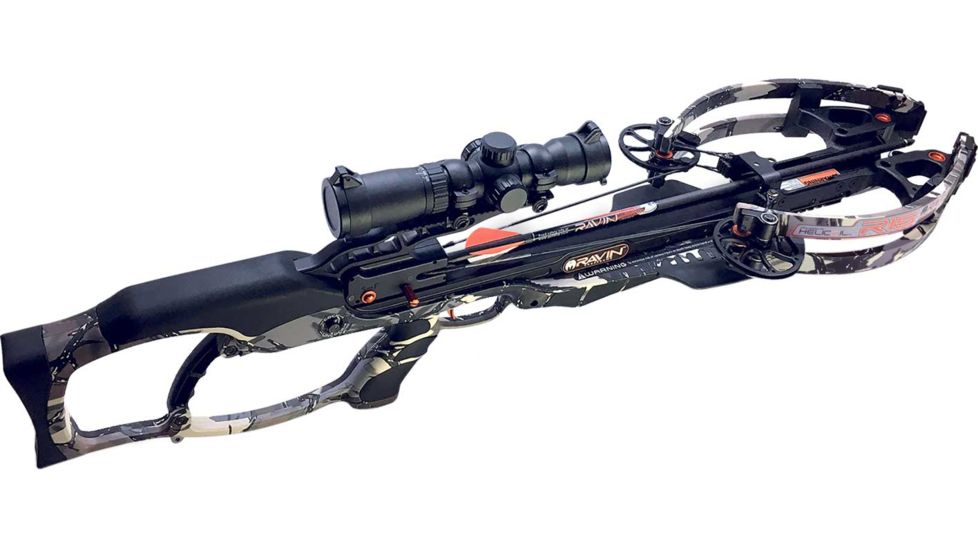 Ravin R15 Crossbow Package
RATING
89.5 /100
Design

Excellent

Performance

Excellent

Value for money

Excellent

Feature

Excellent
Features of Ravin R15 Crossbow, 508-AXB-RVN15CB:
Speed: 425 feet per second
Power stroke: 13"
Kinetic energy: 160 ft. lbs.
Draw force: 12 lbs.
Width axle-axle: 6" cocked, 10.5 un-cocked
Length: 34.5 inch
Physical weight: 6.9 lbs.
---
---
PROS

Accuracy and range
Long range accuary Ease of use
Very small and light weight
Lite weight, uncocking mechanism, high speed, very accurate, east to site in.
light weight
Easily sighted in
Built in cocking mechanism
Ease of use
Accurate and fast
Its light and accurate
well made
CONS

Cost and availability
Not many targets this bow will take
Scope could use improvement. Larger yardage markings
expensive - but worth it
foregrip is a little narrow and shallow
Proprietary bolts
Cost but worth it
#Ravin